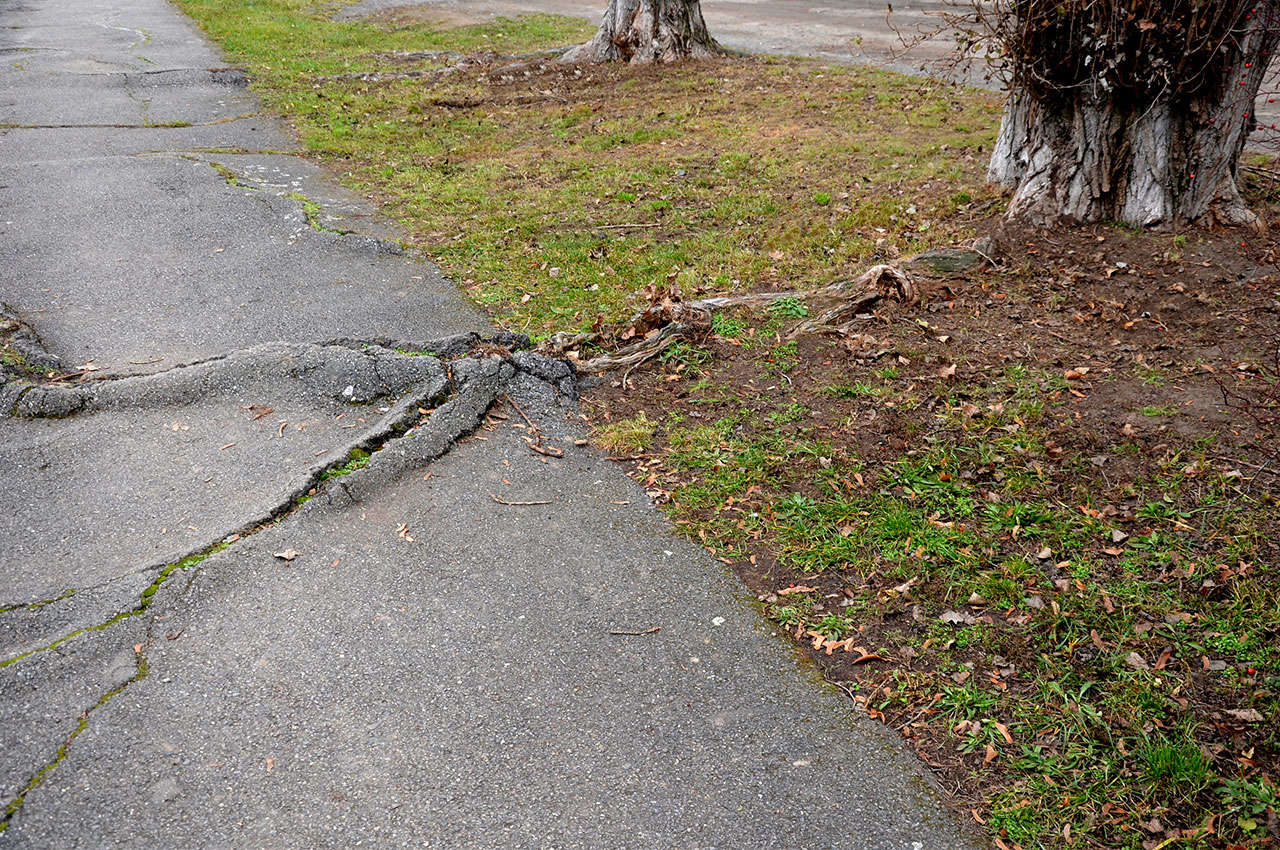 15 Sep

Common Broken Asphalt Eyesores to Avoid
Common Broken Asphalt Eyesores & How to Fix Them
Keeping your residential or commercial property looking in tip-top shape is essential for maintaining a high property value. However, neglecting your asphalt can hurt your property's appearance, making it look old and worn down.
Here are some common broken asphalt eyesores to be on the lookout for!
Oil Stains
The Problem
Not only are the appearance of oil stains on your asphalt surface unsightly, but they can also cause significant damage to your pavement. If left untreated, oil stains can necessitate a partial or complete removal and replacement of your asphalt surface.
The Solution
Since oil stains can be a severe issue, you should contact Fisher Contracting to conduct an asphalt assessment. If we conclude that your asphalt needs to be replaced, we will mill and repave the entire surface to make your asphalt look good as new. If the oil hasn't seeped fully into your asphalt surface, a Degreaser will save it from looking stained and from needing a complete removal.
Oxidation & Fading
The Problem
Is your once sleek black asphalt surface now gray and filled with unsightly cracks and potholes? This process is caused by excessive sun exposure, known as oxidation. If not regularly maintained, your asphalt surface will buckle, crack, and fade, causing your commercial or residential property to look worn down and decrease property value.
The Solution
The best way to handle oxidation on your asphalt surface is to make sure you are regularly maintaining it throughout the different seasons. If it's too late, the best way to handle oxidized and damaged asphalt is to contact the experts at Fisher Contracting to repave your surface and hide those unsightly cracks and faded colors.
Tree Root Breakage
The Problem
While trees can increase your property value due to their aesthetic appeal, tree roots can cause major issues to your asphalt surface. As trees continue to grow, so do their roots—so it's no surprise that years after planting a tree, you may notice buckling in your asphalt surface due to the roots poking through.
The Solution
Dealing with tree roots can be tricky. If the roots are small enough, they can be pushed back, and the damaged asphalt can be milled and repaved. But if the tree roots are large, you must call an arborist to handle them properly. Once they are removed, the experts at Fisher Contracting can repair your surface.
Puddle Impressions
The Problem
During the fall and spring months, the Northeast experiences heavy amounts of rainfall. If your asphalt surface doesn't have a proper draining system in place, puddles will form impressions on your asphalt surface. Not only do these puddles look visually unappealing, but the sitting water on your surface can cause your asphalt to erode.
The Solution
For a long-term solution, you should call Fisher Contracting to install a draining system and lining around your surface that will adequately discard the runoff water. A re-pavement of your surface should then follow to fill the indentations left from existing puddles.
How Fischer Contracting Can Help
At Fischer Contracting, we are willing to work with you to ensure that your commercial or residential asphalt surface is well-kept and visually appealing. Don't hesitate to reach out to our team of professionals to start planning your next construction project today!