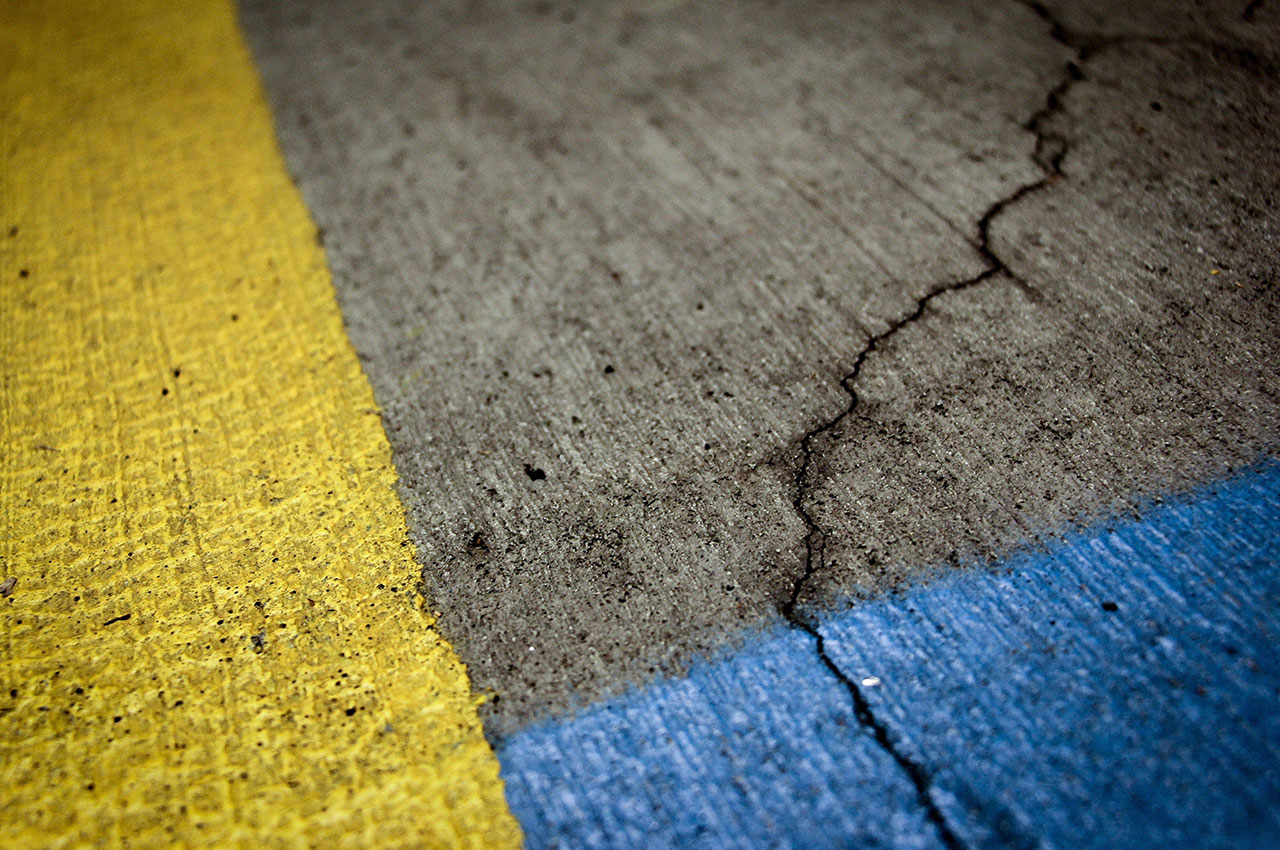 12 Oct

Do I Need a Pavement Condition Assessment?
Conducting a Pavement Condition Assessment [Preparing for Winter]
Is your asphalt surface starting to show signs of wear? After years of use, it's not uncommon for cracks, potholes, or even water damage to occur. Whether you're a residential or commercial property owner, you may be wondering if you should fix the areas of concern or replace the entire surface. To determine the best course of action, contact the professionals at Fischer Contracting. We can conduct a pavement condition assessment to identify the severity of your asphalt damage.
3 Signs it's Time to Get a Pavement Condition Assessment
Alligator Cracks
If your asphalt surface has a few minor cracks, known as hairline cracks, there isn't much cause for concern. Often, these can be quickly treated with crack filler, seal-coating, or an asphalt patch. But once hairline cracks begin spreading, widening, and deepening, they can develop into what is known as an alligator crack. These cracks resemble the pattern of an alligator's skin and are much more severe. These intricate cracks can be a sign that the sub-base of your pavement is no longer supportive. If you begin to see these types of cracks forming, conducting a pavement condition assessment is fundamental to your asphalt surface's lifespan.
Potholes
If you notice alligator cracks forming on your asphalt surface, you should repair right away. While that isn't always possible and repairs get pushed back, the longer the alligator cracks sit on your surface, the more likely pieces are going to begin to uproot and form potholes. While you can fill these holes yourself, getting a pavement condition assessment can help determine if your entire surface needs milling and repaving.
Stagnant Pools of Water
Water damage is one of the biggest culprits in asphalt erosion. This can cause the formation of potholes, cracks, and foul odors. If caught early, your surface can be saved by installing a storm-water drainage system. At Fischer Contracting, we can install newly adopted storm-water management fixtures to prevent your surface from needing to be replaced.
Fischer Contracting's Asphalt Services
If you suspect your asphalt surface is too far gone, give the experts at Fischer Contracting a call. After conducting a pavement condition assessment, we can provide you with our specialized asphalt services.
Asphalt Milling
When conducting an asphalt milling job, we use our milling machinery to ground old and damaged asphalt. This process allows the paving crew to install the proper thickness of asphalt while maintaining proper curb reveal.
Asphalt Paving
Our paving machines are equipped with the latest joint matching technologies. Having compaction equipment available for all weight classes allows our customers to rest assured that our pavements are installed to last.
How Fischer Contracting Can Help
At Fischer Contracting, we are willing to work with you to ensure that your commercial parking lot looks well-kept and welcoming for your employees and potential clients. Don't hesitate to reach out to our team of professionals to start planning your next construction project today!