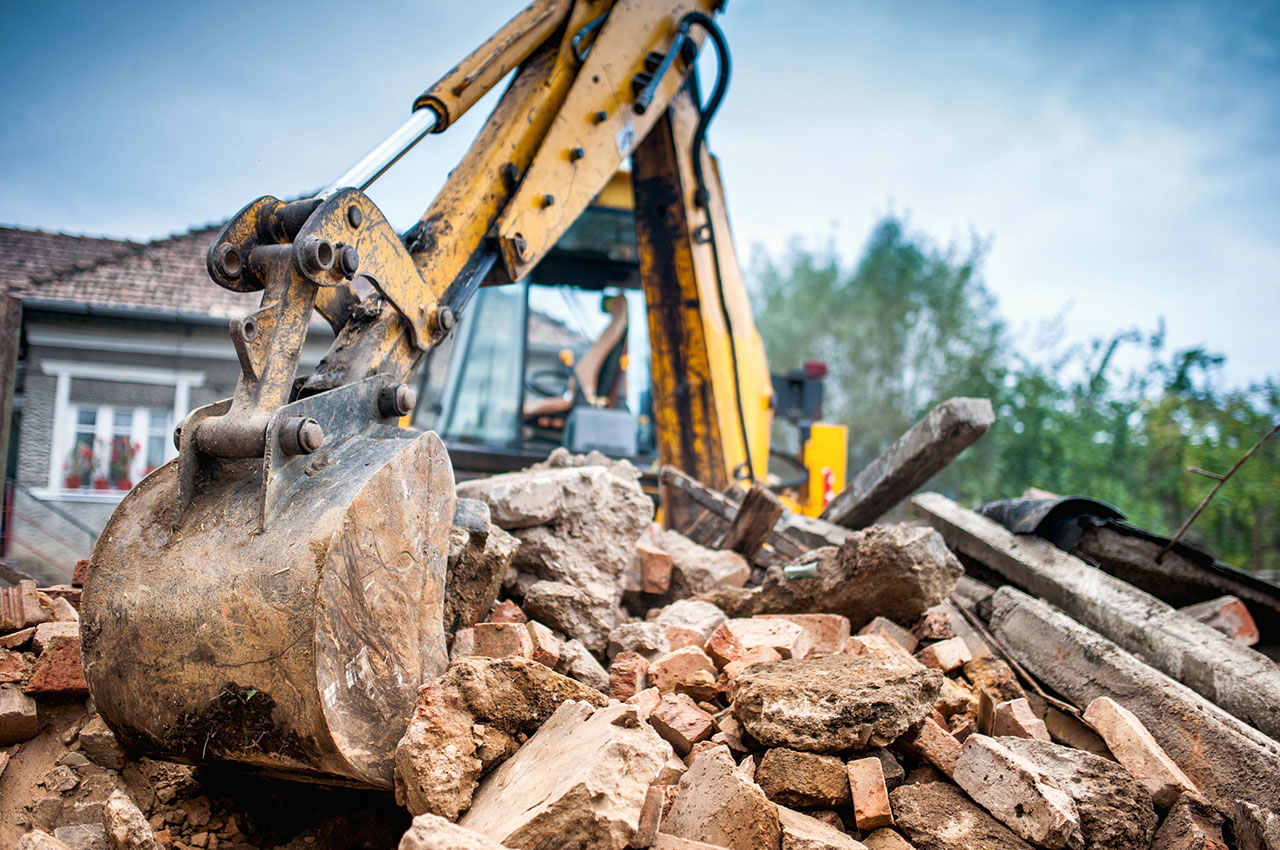 07 Dec

Do I Need Site Clearing & Demolition Services?
Are Total Site Demolition Services Needed for My Construction Project?
Are you looking to start a new construction project but are unsure if site clearing and demolition services are needed? Keep reading for our breakdown of how to prepare for a future construction project.
What are Site Clearing & Demolition Services?
Site clearing and demolition services deal with the preparation of a piece of land for future construction. This involves the complete removal of existing buildings, waste, and vegetation. In some cases, topsoil stripping may also need to be conducted. This deals with the lowering and evening out of the land to ensure that it is ready for construction.
To effectively prepare your piece of land for construction, you will need to enlist the help of professionals. At Fischer Contracting, our expert team uses heavy machinery to dispose of the waste safely and legally.
When are Site Clearing & Demolition Services Needed?
Whether you're looking to build a new residential or commercial property, ensuring the land is properly prepped is essential to a seamless construction project. If the land has a surface layer of topsoil, it will need to be removed because it is impossible to build on. Additionally, ignoring topsoil can cause harm to the new structures being built due to the presence of potential chemicals that can lead to unwanted plant growth. Once the land is officially cleared, the construction of your new property can begin.
Choose Fischer Contracting for All Your Site Clearing & Demolition Services
If you're unsure if site clearing and demolition services are needed for your project, contact the team at Fischer Contracting. We can conduct a land assessment to determine the right course of action for you.
In addition to our many services, we also offer delivery and installation of sifted topsoil and a wide variety of colored mulches. Our team possesses the resources to conduct multi-acre land clearing operations and dismantle/decommission both residential and commercial structures.
Get in Contact with Us Today
At Fischer Contracting, we are willing to work with you to ensure that your land is ready for a successful construction project. Don't hesitate to reach out to our team of professionals to start planning your next construction project today!